Have you ever had a client that just didn't pay their bills? Chances are you have, and this happens with small and large clients. If you find yourself in this situation, don't panic because that's probably the worst thing you can do. Frequently, the biggest challenge for any business owner can be getting paid. I have found myself in this situation before when I've done freelance work for others. Also, having been in sales for a variety of companies over the past fifteen years I have seen many accounts go past due. There is always that client you want to avoid, the one that wants to be billed for goods and services and refuses to pay their bill. They're out there and you need to do your best to avoid them. You also have those clients that want to pay their bill, but can be held up in paying for a number of reasons like financial problems, red tape, haven't been paid by their clients, etc. Additionally, I have noticed there are several clients who would rather just delay or juggle payments. The list goes on and on, and it's important you address the problem of late paying clients delicately because often your business depends upon them.
When you're making collection efforts, you have to stay diligent and press these clients for prompt payment. Communication is very important, you need to remind clients when their bills are due and let them know you expect payment at that time. Make sure you list the due date on every bill you send. Remember, when you bill a client on net 30 terms it's a courtesy you're extending to them. Send out bills promptly, and rebill monthly, make sure past due notices are sent out via postal mail and email. You'd be surprised how often this speeds up payment, even the balances that are past due. In the rest of this post, I'll try to discuss some tips and good business practices for business debt collection.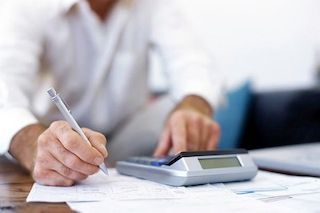 Listen and Communicate

You should communicate with your clients at all times. Find out who the main contacts are in the accounting department with the companies you're doing business with. Communication is the key here, always have open and honest dialogue with these people. Your goal should be to prevent the debtor from taking the debt personally, and to create a sense of urgency at the same time.

Don't Harass

Never harass a client, period. Even if they haven't paid their bill for a prolonged period of time, don't harass a client because there are more effective ways of debt collection. No more than one phone call every three days is a good rule of thumb.

Write Demand Letters

Write demand letters and do it frequently. These letters should address the account and include past invoices and other communication (i.e. emails, letters, etc.). Think of it like building a case, and make sure you document everything.

Discontinue Services to the Debtor

Believe it or not, this is sometimes the fastest way to get paid. You should communicate with the client and let them know before this will happen. Also, there should be a written company policy on when the exact time is you will do this.

Negotiate a Debt to be Cleared

In my opinion, this should only be done in dire circumstances. When you have a client that owes a certain amount of money and they're telling you they can't pay their bill for some particular reason (most common is bankruptcy, but I've heard all kinds of reasons), it's probably best to get something rather than nothing. Try to get them to pay 50-75% of their bill instead to satisfy payment. If you know the business is avoiding payment, it may be less expensive to give a discount and never deal with them again, than to hire a collections agency or a lawyer.

Turn the Account over to a Collection Agency

This should be your absolute last resort, collection agencies are expensive and if they're able to recover anything at all they carry a hefty fee (usually around 50%). However, something is better than nothing.