Is there a reason why you don't need a college degree to succeed? Actually, there are plenty of them, and I mean plenty. While many of my friends have college degrees, some don't. Some of my friends that don't have college degrees are very successful entrepreneurs and business owners, others aren't. While many of my friends have college degrees, some are stuck in a rut without a job right now. I will say that I'm glad I have a bachelors degree in Economics, and I'm proud of what I have accomplished with that degree. However, I think I would be very successful whether or not I got a college degree. I look at my successful friends that don't have college degrees and went out on their own after high school to try to conquer the world. Most of these friends got really good in a specific field or trade or they started their own business. In my opinion, that takes drive, determination, hard work, discipline, and dedication. It is possible to succeed without a college degree if you apply yourself properly, have clearly defined goals, and work your tail off to conquer these goals.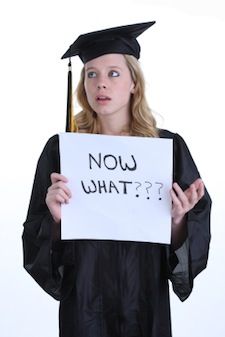 What are you going to do with your degree or degrees?
This is a question more of us should ask ourselves. Does college really end once you've got your bachelors degree? Do you opt to go to graduate school and get an advance degree? Do you keep up with your career and get all the needed industry certifications and licenses you need to be a success?
These are all valuable questions we need to ask ourselves. You will probably move farther up the ladder with advanced degrees in any corporate setting, but to reach your true potential it's always best you embrace risk and start something of your own. Many driven individuals reach this fork in the road, it's up for you to choose which path is the best for you to take. Therefore, you have got to choose whether or not it's worth it for you to get those college degrees and certifications.
You don't need a college degree to succeed. Many individuals have been able to achieve a great deal of success without a college degree. This will continue to be the case for years to come. I'm not saying there is no value in a college degree, this is most definitely not the case, I'm just saying you can be successful without it. Here are some examples of successful individuals who don't have college degrees, maybe you have heard of some of them:
Mark Zuckerberg

Founder of Facebook

Richard Branson

Founder of the Virgin group

David Geffen

Founder of Geffen records and co-founder of Dreamworks pictures

Henry Ford

Founder of Ford Motor Company

Michael Dell

Founder of Dell Computers

Coco Chanel

Founder of Chanel

Bill Gates

Co-founder of Microsoft

Steve Jobs

Co-founder of Apple
While all of these individuals achieved a great deal of success without a college degree, let's keep in mind this isn't the norm. Some of the most successful people who decided not to get a degree had something else, they had a vision. They were true entrepreneurs, and made sure they worked their tail off to be successful. Additionally, there is probably a list that is much longer with very successful people who do have degrees.
Higher education, self improvement, and learning new skills

I'm a huge advocate for higher education, self improvement, and learning new skills, these are tools for success and they will get you far in your career. Higher education will always help you, whether it be in your career, or if you decide to start a new business. Many people who get MBA's or PHD's in a field of business coupled with years of corporate experience start their own businesses because they see a fantastic opportunity. I've seen this frequently and have spoken with people who have done it in the past. Self improvement is something we all should regularly practice to keep our minds sharp, and it also helps us stay hungry and motivated. Everyone needs to practice self improvement, it helps me not only in business but in life as well. Learning new skills is something we all should do regularly, especially if you're still on your career path. You'll find that when you learn new skills you are often the person people go to for help in your organization which helps you get ahead in your career.