How does one go about Finding a Financial Advisor? There are plenty of places to look like the yellow pages, online, etc. However, you want to find the Financial Advisor that's right for you. Some questions you should ask yourself before looking for a Financial Advisor might be what your short and long term investment goals might be? How does this Financial Advisor stack up to others in my area? What type of Financial Advisor is best for me? These are all valid questions and ones you should take seriously when making important decisions like your financial future. A financial advisor will help you make the right decisions regarding your present and future financial situation. You need to make sure you have the right person doing the advising or they can lead you in the wrong direction and cause you to lose everything. In this post, I will talk about some of the best practices for finding a Financial Advisor that's right for you.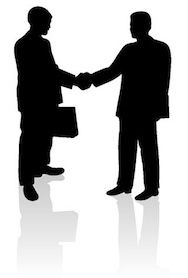 Financial Advisors
When you use a financial advisor, they are able to guide you through all of the rules, regulations, and the complicated federal and state laws. Through a Financial Advisor's recommendations you're able to put together a plan and begin to see what your future may look like. Ask your Financial Advisor if you're on the right track and how to stay aligned with your goals and aspirations.
Even a person who is not on the right track can benefit from what a financial advisor has to offer. These individuals can go from being "down and out" to landing on their feet and establishing a stable financial future.
Choosing a Financial Advisor
There are many types of different financial advisors can choose to manage their finances. Some examples include Registered Independent Advisors, Broker/Dealers, and Wirehouse Advisors. Here is a little bit more about each one:
Registered Independent Advisor

A person or business regulated by the SEC that provides investing advice or counsel to an investor. All investment advisers managing over $25 million must register with the SEC; the actions of all registered investment advisers are governed by the Investment Advisors Act of 1940. Importantly, it is a criminal offense for investment advisers to provide false or misleading information, and to buy or sell his/her own securities to or from a client. Registration helps the SEC enforce these provisions.

Broker/Dealer

A person or, more often, a firm that acts as a broker for some transactions and a dealer for others. That is, as a broker, he/she conducts transactions on behalf of clients, and, as a dealer, he/she trades on his/her own account. In practice, most brokerages are in fact broker-dealer firms. Most broker-dealers must register with the SEC.

Wirehouse Advisor

A non-independent broker working for a wire house firm, or a firm with multiple branches such as a national brokerage house. A wirehouse advisor is typically a full-service broker, offering research, investment advice and order execution. By being affiliated with the wire house, the broker gains access to the firm's proprietary investment products, research and technology.

The first thing you need to do is put together your goals and meet with a number of Financial Advisors. Find one you trust, you think is good at their job, and that will do right by you. Here are some steps you should take to find the best financial advisor for you:
Compile a list of advisors and rank them in the order you would like to check them out, a list of five to ten advisors should be enough. You can find Financial Advisors online, in the yellow pages, or by word of mouth. A Google search will produce a long list of Financial Advisors in your area as well. For example, typing your city, state, followed by "Financial Advisors" into Google will provide a nice list of results.
Start to make appointments with each Financial Advisor you're interested in. While this consultation may be free, some Financial Advisors will try to charge you for it. Their fees can vary from $100/hr or more. Look closely at this, because their time may be worth it. When you meet with the Financial Advisor, the time should be spent telling the Advisor what you want. Be sure to be prepared by having your net worth, a statement of your income, and what your goals are. Preparation can keep you from having to pay out a large sum of money for the advisor's time.
Ask your friends if they use a financial advisor, you may be surprised how many do. Ask them if they have had good or bad experiences with a Financial Advisor. Find out as much information as you can about their Financial Advisor (i.e. trustworthy, how they charge, rate of return, type of financial advisor, etc.). You'd be surprised how much business financial advisors generate from referrals, word of mouth is very powerful. Ultimately, you need to make your own decisions on this matter because your idea of a good Financial Advisor may not be the same as others.
Make sure you know what your financial advisors fees are. Find out how they are paid, how much they charge for their services whether it be a flat fee or a percentage of the assets they manage. Many financial advisors are paid differently, it's important for you to ask them how they are paid so you're not in store for any surprises down the road.
Always request an "ADV form." Every legitimate financial advisor who manages over $25 million in assets must report to the SEC. They report their education, compensation, and business profile amongst other things to the Securities and Exchange Commission. This form will help you find out more information about the financial advisor you may hire. Financial advisors with less than 25 million in assets under management must report the same information to the securities agency within their state.
Try to get a copy of the financial advisors CRD (Central Registration Depository). This will help you find out information about the securities they sell. This is on file with the state securities agency. Not all financial advisors sell securities.
While you're at your appointments with these Financial Advisors, look for credentials. All legitimate financial advisors are going to have their credentials, diplomas, etc. hanging on their wall. Look at what the initials after their name say, you want to look for CFP (Cerified Financial Planner), ChFP (Chartered Financial Consultant), PFS (Personal Financial Specialist), and CPA (Certified Public Accountant). Most states don't have licensing requirements so anyone can call themselves a financial planner, watch out for this and look for credentials.
Wrapping it Up…
You need to pick a financial advisor that's right for you. When I say "right for you" I mean pick a financial advisor you trust, that has your best interests in mind, and one with a solid track record of producing results. Look at your goals and objectives and make sure the financial advisor shows you a plan on how he/she is going to help you achieve them. Once you have the right financial advisor in place you can be assured you will start to see your money work for you and you'll have a brighter financial future.