Customers are the lifeblood of a business. Your best customers want to be treated a certain way, with the utmost respect. When they have a problem with your product they expect you to run (not walk) to fix it. They expect you to check in on them regularly just to see how they're doing and if there is anything more you can be doing for them. They want your undivided attention on a regular basis. Your best customers expect a certain amount of service from you, they want you to fix their problems on an ongoing basis. These customers are right in these regards and you should have no problems meeting these demands. A great business constantly treats their customers with respect, checks in on them regularly, gives them their undivided attention, and provides excellent service on an ongoing basis. In this post, I will illustrate five ways to treat your best customers better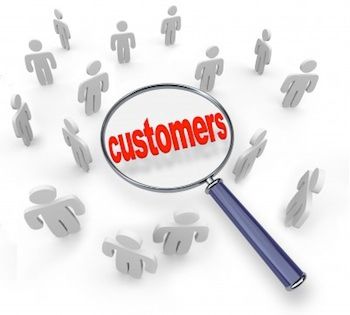 Identify your Best Customers

Who are your best customers? Some might think these are the customers who spend the most money with you. I would disagree, these customers may be here today and gone tomorrow. It's nice to have them, but these aren't your best customers. I would define my best customers as my most loyal customers. These customers are with me through good times and bad, they generate referrals for me, and they talk about the products and services I offer. It is these loyal customers every business needs to have. You need to identify them and make sure you constantly are treating them just as well (or better) than your other customers.

Open Lines of Communication

This is very important, your best customers want your undivided attention and you should make sure they have it. Make sure they have your email address, office phone number, and cell phone number to get a hold of you. If you're going to be unaccessible (i.e. out of the country or on vacation) make sure they know about it and who they can turn to in your absence. It's very important your best customers should be able to contact you at all times. This not only aleves any concerns they have about working with you, but it makes them feel appreciated as well.

Treat them like Family or your Mother

Your best customers pay your paycheck and make your business flourish so you should treat them with the utmost respect. Think of the way you treat your family, a better example would be the way you treat your Mother. You should treat your best customers just as well as your Mother or your family. After all, they provide for you don't they? If you practice this, you'll find you'll have a number of "best customers" that want to do business with you on a regular basis.

Exceed Expectations and turn them into Advocates

One thing you can do to seriously appease a customer is exceed their expectations. When I have done this in the past, I see my best customers coming back for more of what I have to offer. Additionally, these customers will spread the word and become advocates for your product or service. There is nothing better than having strong advocates. A good example of a company that does this well is Apple. Apple always under promises and over delivers. They have always been very secretive about product launches and conservative about quarterly earnings releases. However, when it comes time for them to deliver they knock it out of the park. They are very good at this and have built a large community of fans and built a strong brand.

Take Complaints Seriously and Ask for Feedback

It's very important to take complaints seriously, so many companies could care less about complaints and they aren't getting any better because of this. Many companies do take complaints seriously, even asking their customers for feedback. A good example of one company that takes complaints seriously and asks for feedback is Starbucks. They set up a blog asking for feedback and have been known to take a customer complaint very seriously. Southwest Airlines is another company that takes complaints seriously and they have risen above the rest of the airlines because of this and their superior customer service. They too set up a blog that is a bit different than the Starbucks blog, but serves the same purpose.