Starting an online business is not easy, but some people think they have all of the answers. I know plenty of people who have worked in e-commerce or online advertising and they tend to think they have all of the answers. I have seen some of these people fail because they dove into it without a business plan and only concentrated on one or a few parts of what makes an online business successful. I have worked in advertising for about fifteen years and I know you have to have a team, a business plan, know your competition, a viable product, a company vision, and so much more. It really isn't as easy as some individuals tend to think. The dot com bubble burst for a reason and today we see online businesses rise and fall frequently.
The Way to Fail
Thinking about starting a business? Well now you don't have to think, just follow this guide:
Don't research and don't plan, just find an online platform like Elance, Etsy or Amazon and start selling yourself or your product. You can just claim to be self-employed on your taxes. Figure out all the complicated stuff after you make thousands upon thousands of dollars on your great idea. Then you can hire an accountant and attorney to get you out of any legal messes.
Don't proofread or try to make your website presence shine. Who cares about credibility or marketing? People are dying to have what you're selling! It's such a good idea.
Realize your mistake in not researching more carefully or setting up a good presence. Someone else is already selling your product, dang it!
Now close down your business, because after three months of trying to get your product to be shown higher on these sites, there are no biters. What's wrong with people? Don't they know a good idea when they see it?
There's a problem with thinking that starting an online business is somehow significantly easier than having a brick and mortar business. It might be simpler, but it isn't necessarily easier. The following steps shouldn't be circumvented despite the time they'll take to complete.
Research How to Do It Legally

Pro-business cities want to help you get going in your business, because your success means more profit and taxes for them in the long run. They see it as a win-win to set up resources through the City's Chamber of Commerce that are free and walk dedicated entrepreneurs through the start-up process. If you're not in a pro-business city, maybe you live near one that is. Check in these places first because they know your city or state policies, but they won't charge you for their knowledge like an accountant or attorney.

Learn About Your Market

Know what markets desperately need businesses and what industries are on the downturn, especially in your city. An online business needs both online and offline support. If your city, region or state doesn't really need your business, it could be hard to establish connections online. Support from people who have met you offline will give your online presence credibility. Some Business Chambers offer classes to learn about this, and they're generally offered for free. Then, learn from the gurus already in that market or from indirect competition who might be more willing to help you. Also, read books from business authors. Jim Collin's book, From Good to Great, and his other related books are well researched and will give you insight into the fundamentals of business which you shouldn't ignore.

Plan

I really hope you live in a city with a great Business Chamber, because if you do, planning doesn't have to be done alone. Once you figure out the market in which you want to participate, make a time to visit one of the business counselors at your city's Chamber of Commerce. These meetings might cost, or they might not. If your small town doesn't have a business Chamber of Commerce, ask for a meeting with someone you've been learning from in the step above. Definitely diversify the amount advice you seek out. Even if you don't take all the advice, make sure to keep notes documenting all alternative strategies you could take inside your market. When a time comes that seems difficult, you could look at this past advice for help and refresh the vision you have for your business.

Get Funded

With crowdfunding now available, there's very little reason why a business couldn't get funded, especially if you followed steps 1-3. Refer to my blog post about crowdfunding here to figure out what type you should pursue.

Website Design

Don't skimp on this. It's definitely possible to save money to get a great website design, but having a website that looks good seems more credible than a time-honored business' website that looks tacky. There are certain unwritten standards of website professionalism just like there are unwritten rules about in person business etiquette and customer service. The best bet for getting a great website is by hiring a website design company. But, if you really couldn't get funded, or maybe you think it would be better to get a website design first and then try to get funded, Elance or other freelancing sites might be good places to turn. You can hire freelance website developers directly through these platforms. Be warned, you need to be very detailed about the amount of work you need done upfront before you hire any freelancer. You should plan out exactly how many pages you need from the developers and how many words will be needed from freelance content writers. If you don't explain explicitly the work you want done and try to add in work to the project later, you might owe the freelancer money anyway. The advantage to being explicitly clear at the very beginning is that if there is a dispute, you can point to actual figures and show how the freelancer isn't measuring up to the stated terms. And this can become a hassle, especially if the freelancer needs micro-management. Elance has arbitration services to sort out this type of thing if it ever gets to that point.

Marketing

Social media, search engine optimization, in-city networking events and blogs are all marketing tools that you can use to build your customer base. You can search out paid help through website design companies and freelancers, or you could try to learn yourself. You need to be just as smart in this area as you are in setting up your business. All of that hard work would come to nothing if your marketing tactics fizzle out.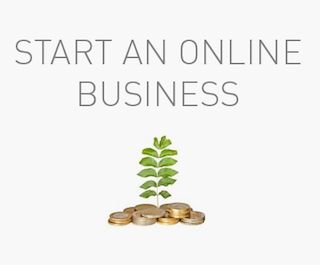 What online business do you want to start?