How do you go about handling Financial Stress? It's something my wife and I are able to talk to each other on a regular basis, without getting upset. Sure, it's uncomfortable to talk about money and budgets sometimes with your family and significant other, but it's something you need to do on a regular basis. Additionally, it doesn't make a difference how much money you have or don't have their will always be financial tension and stress win households. Think of it like running a business, things are great when the business is growing, but if you're scraping by in a recession things can be really tough. Sometimes, the best thing you can do is have a date night once a week with your spouse where you can talk about these types of things. After all, communication is the key to healthy relationships. Also, it will help you reach your financial goals and put away money for retirement.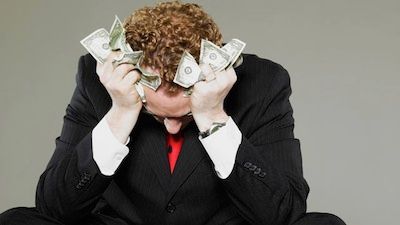 Control your spending
While there may be many "fixed" expenses you regularly have you can't control (i.e. rent, car insurance, car payments, etc.), there are many ways to control "variable" monthly expenses. For example, you can control other expenses like shopping, entertainment, eating-out, and other non-essentials. Think of it this way, you have very few needs in life, and if it's something you can live without, why not then? You should always be in control of your money, if you are you're most likely in control of your own life.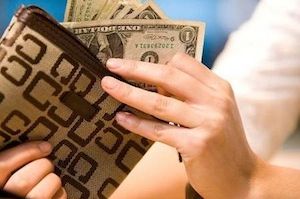 Save as much as you can
If you're a thrifty individual and try to set aside a certain amount of money every month, you most likely won't have as much financial stress in your life. I like what Dave Ramsey says in that we should always have a rainy day fund (he suggests setting aside $10K-$15K in a savings account), because it is going to rain. If that's not the truth I don't know what is, I have seen plenty of people lose their jobs, go through medical problems, or experience some sort of life changing event (i.e. death of an immediate family member, divorce, etc.) where they need to dip into their cash reserves. Doing this regularly allows us to set aside more for retirement as well. It pays to be a financially savvy individual.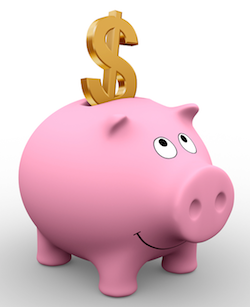 Reward yourself
People reward themselves in different ways, one way I like to reward myself (and my wife) for being financially responsible is with a nice trip at the end of the year. However, you can do whatever makes you and your family happy. For example, one of my friends who is very thrifty just bought a brand new boat for his family. Obviously, I'm not advocating going out and spending a great deal of money because that would contradict the message I have been trying to convey. However, I am saying if you do handle your financial stress responsibly and are thrifty with your money you need to reward yourself at some point. I think it's very responsible to do this annually.
Find a professional
If you're still having problems with financial stress, it may be a good idea to seek help. It depends on what your exact situation is, but these types of professionals can go often tell you what the best, personalized course of action is. It's no fun to be stressed out about money, and if you manage your finances responsibly you won't have to.