There are many Americans out of work right now, the unemployment rate was just under ten percent the last time I checked. One thing that continues to amaze me is how many new
jobs are being created every month. I think this is great, however are we getting people to fill those jobs? Even in my area of expertise, I see a lot of companies trying to recruit talented workers. This is happening with a lot of different areas of expertise, some more than others. Why are these companies not hiring for these positions? They are, they just want the right candidate for the job. These companies will not put up with job seeker mistakes and why should they have to? I wouldn't put up with them either because some job seeker mistakes are simply ridiculous.
Is it asking too much from job seekers to put a little bit of effort into the job search process? It shouldn't be, you're the one who wants the job so you should be doing everything you can to make sure you get it. At a company I use to work for, I would review resumes and sit in on interviews with other decision makers and it's quite clear some people are clueless when looking for a new opportunity. It's not only some of the things they say, it's what they don't say as well. Someone might have the right skills to excel at a job, but their attitude is clearly undesirable which will keep them from getting hired. Some individuals over price themselves in the market and that's a big red flag right there. There are all kinds of variables which can trigger an employer to pass on a job prospect.
Networking Mistakes
In my opinion networking is one of the best ways to find a new job, nowadays it's all about who you know. I have a friend at the Denver Post who makes the hiring decisions when it comes to sales executives. One of my friends recently contacted me through Linkedin and said he had lost his job in Colorado, he was a magazine advertising executive and it just so happens this individual lives in Denver, Colorado. I suggested he should get in touch with my friend at the Newspaper that was hiring sales executives because he would be an excellent fit for the position. He said that sounds great and I asked him to send me his resume so I can pass it on to my friend at the Denver Post and make an excellent recommendation. Ten days later, no resume and no messages from my friend so I shoot him an email asking him if he still wants me to make a recommendation. He says I'm looking at a few different opportunities right now and I will get back to you. I know this individual is my friend, but don't expect me to come running back to him asking about his employment status. This is a common one I have encountered more than once.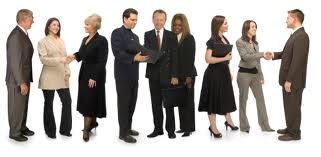 Arrogance
Lets go ahead and say you do get that sit down interview for the job you've been wanting at the company you want to work for. There is no faster way to shoot yourself in the foot than to be arrogant in an interview. I've seen this happen before with well qualified individuals. They may be the perfect fit for the job, but they go on and on and on about themselves and their talents. Let's get something straight, no employer wants someone like this working for them. This is a sure fire way to end the interview quickly and get shown the door.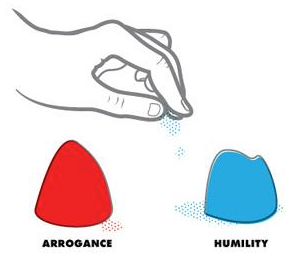 Be Visible and Professional Online
When people want to find out more about you online what do they do? The may Google you, look at your LinkedIn profile, look at your facebook profile, and many other places. If a company is thinking about hiring you they'll want to know more about you. Smart companies don't just ask for references in today's business world. Therefore, don't have that frat party photo of yourself half naked as your facebook profile. Try to make sure you're name doesn't show up in Google with anything you wouldn't want yourself associated with (listen up skinheads and religious fanatics). I think your best friend is common sense when dealing with a respectable online presence. Additionally, I do think it's in one's best professional interest to have an online presence. We're in the 21st century and everything is online nowadays so get with the program.
Constant Contact and Follow Up
There is nothing that anyone hates more than constant follow up. You got the interview, sent the thank you letter, and have shown the employer you're a serious well qualified prospect. Don't call or email them everyday to see if you got the job, that's a sure fire way to get yourself disqualified from the pool of applicants. I'm not saying don't call or email the employer, but you should do this gently and maybe once a week has gone by or two weeks have gone by. They're probably busy interviewing a number of applicants for the job. Make sure you let them know you are excited about the job, think it would be an excellent opportunity, and would like to come to work for them. Just remember, there is respectfully following up with someone and then there is stalking.
Show you Simply Don't Care
Have you ever walked into a company for an interview or had a phone interview where you know nothing about the job or company you're applying? I never have and I never would, I want to know about the company I'm working for and what I will be doing for them. You might be surprised by how many individuals actually do this, it's a lot. I guess some individuals just feel entitled to a job, make sure you're not one of these people. You're best off reading about the company on their website, find out what they do, write it down to help you remember. Make sure you ask the interviewer questions you might have in regards to their company, they will be impressed. The more you know about the company and the opportunity the better off you will be.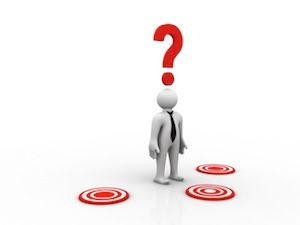 Applying Online
Do you want to waste a lot of your time like others do when looking for a job? Well, that's easy to do and a lot of people make this mistake. Go online and find some of the jobs you're most qualified for and apply for them using your resume and a cover letter. You found and applied for twenty five jobs so you should have one right away, right? Wrong. Do you know how many resumes and cover letters the average job posting gets? It's a lot, some places like Linkedin even tell you how many people have applied. First of all, write the companies down where you have applied and for what positions. Find out who the decision makers are, sometimes their names are posted but not always. If they're not posted, it's fairly easy to get in touch with someone at the company's human resources department or even find out who the hiring manager is. You need to stand out, don't be afraid to send the hiring manager a short note about a week after you have applied asking if they have received your application.
Be Slow to Respond
There is nothing recruiters hate more than when a well qualified candidate doesn't respond to their phone call. Someone applies for a job, they get a call from the company's recruiter asking for an interview or a voicemail. Do you think you might want to call the recruiter back? Some people don't even bother, and it's always understandable if something else has arisen. However, a courtesy call is always nice. Some others may actually wait a few days or a week before calling that recruiter back. When companies want to hire people they usually want to do it quickly, not all of them but most of them do. Therefore, it's important to be prompt to respond to others and be courteous as well.