No matter what field you're in, don't misrepresent yourself in business. It's common for people to try to say they have done something they haven't on resumes, profiles, websites, etc. A good rule of thumb is to always be honest because you're representing yourself, and others will look at you in poor light if they find you to be dishonest. If you go to work for a company (as an employee or freelancer), and say you will help them out with a project or discipline because you possess a certain set of skills, when you actually don't possess those skills, you will eventually find yourself in big trouble or fired. When you overstate your skills, as I've seen many people do in the past when trying to land higher paying jobs or bigger sized deals you can get in trouble as well because of unmet expectations. Again, this can get you in hot water or terminated. There are many ways people misrepresent themselves in the field of business, I will try to illustrate them in this post from the more minor to the worst offenses.
Pictures
Pictures are a representation of who you are, and you should never be embarrassed about who you are. Using current pictures of yourself on your blog, website, business card, etc. is a must do. If you post old photos of yourself, the customer (or who you're meeting with) won't recognize you when they meet you and you don't want that. Current pictures show you, the real you, and that's who we all really want to connect with. As a young advertising executive, I used to work with real estate agents (to sell them advertising) and they were the biggest offenders of this rule. It always gave me an uneasy feeling, and I would see it more than 50% of the time when I had to meet with my real estate agent clients. I will tell you that the most successful agents stayed true to themselves and posted recent pics of themselves on their marketing materials and ads. Real estate agents aren't the only offenders, I'm sure this type of thing happens in all sorts of business fields.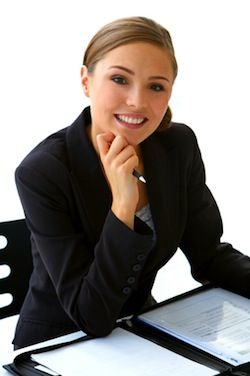 Keep a healthy but honest opinion of yourself
Whatever it is that you do, you should always hold your head up high, have confidence, and be proud of yourself as a productive member of society. However, you should also be able to identify your strengths and weaknesses. Never claim to be something that you're not, this can only hurt you in the future.
Cheating and Lying
I can't believe how much cheating and lying goes on in regular business nowadays. We've all heard the stories of Bernie Madoff, Rod Blagojevich, James Frey, Charles Ponzi, and Jayson Blair. So why do it? Did any of these individuals get ahead? Never cheat and never lie, doing either of these things can hurt you personally and professionally. Sadly, many individuals still tend to do it and frequently get away with it. Stay true to yourself and others and your success will have no boundaries.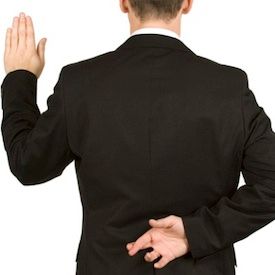 Stealing
Stealing from others or from your company is just bad news. However, it happens all of the time. I recently saw a 20/20 program about "stealing from the office and it shocked me. I had always known that some employees might take a few extra notebooks and pens. However, I had no idea some employees put up expensive office toner on ebay or the black market. I guess big organizations don't catch on that quickly, but it hurts the organization and its people substantially. People scamming other people and businesses happens so frequently today it makes me sick. My wife and I have been taken advantage of on some scams for vacations, employment scams, etc. in the past. Online scams run rampant on the internet, and some are even esy to identify yet the government does nothing. It is so commonplace, and there should be stiffer penalties for stealing and participating in scams.