Multitasking in the workplace can be a wonderful thing if it's done correctly. Do you ever multitask? How much do you try to get done at once? Are you making the most out of this activity and not doing subpar work. These are all fair questions to ask, if you do multitask you should do it to the best of your ability and make sure each task was getting done the way you would handle it with your full attention. I find multitasking is done most effectively when I'm doing two things I'm very familiar with at once like sending out emails and making phone calls. You'll notice I didn't say writing emails and making phone calls. For other people, it may be coding and listening to an audiobook (there is always a pause button on the audiobook, use it every so often that's what it's there for). You should never try to do two things that take up your undivided full attention when multitasking. Some people argue multitasking gets you nowhere fast, I would disagree with this wholeheartedly. In this post, I will discuss what I believe some of the best strategies are for multitasking and try to show how to use them effectively.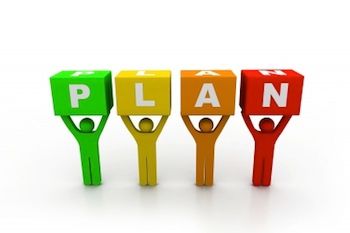 Plan and Prioritize Effectively
Everyone needs to plan and prioritize their work day effectively. How are you going to do this? The first thing you may want to do is to create a checklist of the things you need to accomplish that day. It will help to prioritize this checklist, I like to do this with numbers having the most important things first and the least important things last. Look at the list and try to separate the important work you will need to focus on from the menial tasks. Chances are, you'll be able to multitask some of the menial tasks and will need to focus your full attention on the more important work. Know in advance how much time you actually have and how to use it the most effectively. In addition to creating a checklist you may want to build a plan before you begin, it's all right to build this plan in your head, but I prefer to right it down on paper. Prepare ahead of time for interruptions, we all encounter them in our everyday work lives and it may be best to shut your door or isolate yourself from the rest of the office (i.e. set IM status to not available, close outlook, etc.).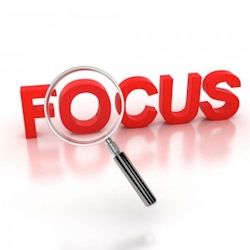 Focus and Rhythm
Once you begin your work, try to get the most done doing the best job possible. Focus on exercising your true talent, whether you are concentrating on one task or several. Know your limits, but never procrastinate because it ruins the purpose of multitasking. Once you start to get in a rhythm, don't stop until the work at hand is finished. This leaves more time to do more meaningful work once your tasks are accomplished. Find out what works best for you and apply it to your workday, and do it everyday. Doing all of these things will not only give you a sense of accomplishment, it will make you feel good about yourself and your job in the future.