This is part two of a four part series. I've already covered general ideas to paying off debt and saving more. American society is built around easy living. The majority of Americans over 18 own cars, and Americans are willing to get into the car even if their destinations are less than a mile away. Two of America's favorite pastimes are eating out and sitting in front of a huge screen while hammering away at a tub of popcorn. The American diet recommended by the US Government is also quite fattening and calorie dense, not to mention expensive when analyzed by cost per nutrient. We're the fattest nation in the world; and the nation as a whole needs to change. Many health experts go back and forth about the reason Americans are so fat, but if you take a trip to any country with better BMI's and it's easy to see that the normal lifestyle of most Americans is to blame.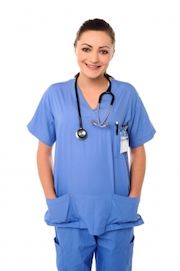 How much does poor health cost?
It varies per person, but on average, a study from George Washington University back in 2010 found that being obese costs women $4,879 and men $2,646 each year. Being overweight costs women $524 and men $432. Time, energy and opportunity for making more money to pay off your debt or create more wealth are also lost. Obesity will cost women $244,000 over a fifty year career, not taking into account inflation or missed opportunities. For men, it will cost $132,300. For overweight individuals, it will cost $26,000 for women and $21,600 for men.
How much does it cost to eat healthily?
The Paleo diet is touted to be the most expensive diet, and yet there are Paleo dieters who spend $6 to $7 per day per family member. That's $840 for a family of four with modest sized appetites. The average American spends $21 on food a day, so eating healthily may actually be a budget saver for some. Just because a diet has a great deal of fruits and vegetables doesn't mean it has to be expensive. Eating healthily when your habits have leaned toward comfort and convenience foods is a time commitment more than a financial commitment. You'll need to relearn how to cook, purge your kitchen of temptation foods, adjust to a new way of shopping and practice ingenuity and self-control. It'll be just as challenging as paying off debt.
To get the adequate amount of food you need for a healthy diet, you'll need to step away from the supermarkets and coupons and venture into food co-ops and farmer's markets, maybe even venturing onto the actual farms. Studies in Vermont, Washington State and Iowa found that the food they compared, except eggs and potatoes, were bought cheaper at farmer's markets than when bought at supermarkets. This was especially true for the organic foods they compared. If shopping at a farmer's market every week will be a hassle, you could also consider a food co-op. The downside to a food co-op is that baskets or boxes come pre-determined, so you may get produce you dislike or don't know how to cook.
It doesn't take long to cook healthy food if you're okay with simple recipes that focus on the flavor of the produce rather than pairing flavors together and making food seem more like the average American diet. When you want to venture into a world that combines health and convenience, it can be a bit more challenging. Luckily, there are many stay at home mothers and avid foodies who have started blogs about just about every diet trend and the diet's respective recipes. Many of them are short on time just like you. You won't have a shortage of recipes and techniques to try.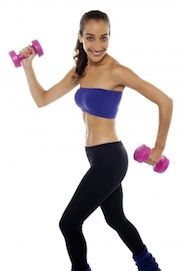 What about working out?
To maintain healthy lifestyles, people need to do more than eat healthily and work out three times a week. Unless you live in a pedestrian friendly city like New York or Chicago, it's going to be hard to adapt a lifestyle that naturally encourages you to burn more calories, but you need to commit regardless. You don't need to buy expensive gym equipment or go to a gym at all. Simply changing your transportation habits can help you drastically lose weight; many expats experience this when they move to a country with a more pedestrian lifestyle. They never work out more and sometimes the diet is unhealthier, yet they still lose weight from the physically taxing nature of daily travel.
To save money on gas and work daily physical activity into your routine, you need to commit to riding a bike to distances less than three to five miles away. Your bike will pay for itself in gas savings within a year even if it's a more expensive road bike. If you need to work up to three miles as a benchmark over a period of time, do so. You'll need to give yourself more time for travel, but that's okay. Except for the cost of the bike, this is free exercise. If the roads are really good in your area, you could also consider rollerblading if that's more fun to you.
In addition to building physical activity into you normal day to day, you need to find sports activities you really love and invest time and a modest amount of money into pursuing those sports. The more you love an activity, the more likely you will engage in the activity. They need to be convenient and close. Use the Radical Guide to Paying Off Debt Part Three – Shop Smarter in order to find deals on sports equipment, fitness videos or classes. Use Meet-up.com or Facebook Groups to connect to people who have the same interest. If no one has a group already created where people are meeting up to participate in your beloved fitness activity, start a group yourself and host it in your home, backyard or workplace if there's space. You could try hosting it at community centers or in parks. If you host the activity in a park, it'll be even more exposure to hopefully attract more people to participate in fitness with you.
I hope you'll take these suggestions to heart and see that poor health affects everything in your life, including your financial health.
Check out the whole series
Part One – The General Overview
Part Two – Cheap and Healthy Eating and Living