Many entrepreneurs realize a passion can lead to success so when they pursue something they go head first and give it all they got. Additionally, people like to capitalize on their passions and make them what they do as a full time job. We see this in our everyday lives in the "tribes" that we're part of. The most successful people have built a business from something they love. For example, one of my friends use to be a police officer and there were things he liked about it and things he didn't like about it. He really enjoyed the investigative and security work he did as a police officer. Eventually, he started his own private security company. He did this because he had a passion for what he'd be doing and he really enjoyed the work. I have watched the company grow substantially over the years, it's now very profitable and one of the top security companies in the DC area. Remember, he didn't build or start this company thinking, "how much money can I make?" A lot of people who start a small business with only that in mind will fail. The focus should always be on fulfillment first, you need to make sure you do something you really, really like. Always keep in mind you have to love what you do or you're going to quit, probably sooner than you think.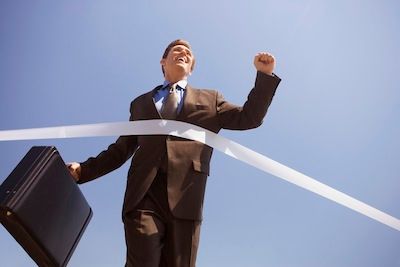 Entrepreneurship and Passion
Every great entrepreneur starts out with a passion, whether they have an interest or are trying to solve a common problem. They have a vision, and work relentlessly to bring a solution to a problem and make their vision a reality. For example, look at Steve Jobs and his vision with Apple, he said, "Apple is committed to bringing the best personal computing experience to students, educators, creative professionals and consumers around the world through its innovative hardware, software and Internet offerings." I know this is more of a traditional mission statement, but it clearly illustrates Apple's company vision. Every entrepreneur who has the passion to start a successful company needs to have clear goals in mind.
Passionate individuals start companies every day and some are successful, while others fail. Even if your passion runs deep, I think there are a few elements to you need to incorporate into your business to help it succeed. Here they are:
You need to have a plan
You need to work harder than you ever have ever in your life
You need to take a hard look at your competition
You need to adapt a marketing and sales strategy
You need to understand how your product's unique value proposition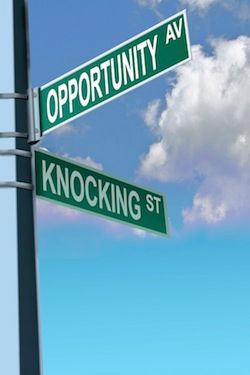 The difference between a hobby and a passion
What is the difference between a hobby and a passion? I like to think of it this way, a passion is something you intensely want to do and many people turn their passions into careers (i.e. writers, athletes, artists, etc.). A hobby is something you like doing that you have fun with and are usually activities outside your occupation that may entertain you. To simplify things I like to think of it like this a hobby is something that you may do which brings you enjoyment, but you end up spending more on the activity than the revenue you take in. Once you reach the tipping point, and start to take in a profit it becomes a passion. Also, I think it's important people realize they can always turn their hobbies into passions, many people have done this with great success and created successful businesses.