Whether you are a small entrepreneur business or a multi-million dollar business, the source of your income is your customers. Thus, when considering what changes to make in order to cut costs, it's important to consider the effects on your customers, especially your loyal regulars. To this end, communication and a willingness to listen are vital. You must listen to your customers complains and be ready to remedy the problem weather it is a simple apology and refund or a major change to your business structure. It is also important to listen to your employees on what changes they feel would cut costs and increase profits. Communicate with both your staff and your customers about the relevant changes you are making and your need for their valued input. This communication and willingness to listen is more important than ever now technology has made it very easy for customers to share their experiences, good or bad, with a large number of people quickly. In order to protect your reputation, and thus your income, you must ensure your customers' experiences are as favorable as you can make them and that you handle the inevitable negative experiences properly. To this end you must take a long, hard look at every part of your business and be prepared to make any changes necessary even if it is a hard decision.
The first task, long before any final decisions can be made, is information gathering. Find out what customers value in your products and services so you can focus on avoiding any cost cuts that negatively change or remove these valued facets. Discuss your desire to cut costs with any employees. Their valued experience with the day to day of your business will give you useful insight into what is working and what could use improvement. Make sure any complaints from customers are coming in through appropriate channels to reach those who can best deal with any problems and effect change. Try to streamline these communication channels so your customers feel valued and know what will be done to address the complaint. Make certain these channels are easy to find and use. While you are gathering information, do not be afraid to also ask business connections including your suppliers about their ideas for cutting costs. See if other nearby businesses would be willing to split costs to save both of you money. Even if you have been using a supplier for a long time, it can save you money to shop around and see if other suppliers have a better price for what you need. Usually, if you quote a competitor's rates, suppliers are willing to adjust their prices to retain your custom. Once you are certain you have gathered the information and advice you need you are ready to plan your changes.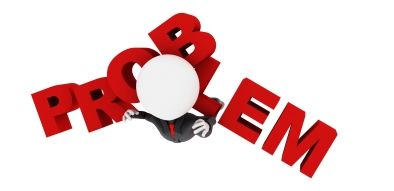 Improvements and change
It is important to consider carefully any planned changes before implementing them as any poorly executed or considered changes can cause loss of confidence from your customers. Consider how each of your changes will affect your customers experience with your company. If any of your planned changes will make life harder for your customers, rethink the change to ensure no negative impact on customer experience or, if that is not possible, scrap the change altogether. Each customer experience with your business must be as easy and enjoyable as possible. Remember, customers dislike feeling they have wasted their time or money so it is important to be sure they feel valued from beginning to end, and even after. Examine all of your plans carefully for efficiency, just because something is working doesn't mean it cannot be improved. Also avoid making short sighted changes such as cutting staff, reducing employee benefits or reducing the budget for marketing as these may end up hurting your business in the long run. Communicate these planned changes to customers and employees, so no one is unpleasantly surprised. Also if your employees are well informed about the changes they can engage customers in conversation about the changes, their opinions of them and how they will be affected. Once you have carefully planned what changes you feel need to be made, it is time to begin implementing them.
When you begin making alterations to your business, you must keep a clear and concise record of the effects of any cost cuts. Track the cost and change in revenue of each modification and be prepared to adjust if something is not working or if it's clear it needed a slightly different approach. Give your changes time, however, as the full effects of these changes may not be immediately evident. Make use of analytical tools that are available, often for free or for a trial period, to monitor your website traffic, to track changes and examine where your money is going. Some simple yet effective cost cuts you can implement alongside any planned changes are: avoiding waste in office supplies by going as digital as is practical, including your URL in email signatures, on any fliers, on your business Facebook and Twitter and in the signature on any relevant forum posts. There are also many ways of generating more customers that are either free or very affordable. One of these ways is to make use of the growing popularity of social media to gain free advertising. It used to be that placing ads in newspapers, magazines and on TV were the best way of reaching new potential customers, but now, if your business doesn't have a presence on social media and the web you are missing out on opportunities to make more money for free. Also forums are a good place to find more customers, but rather than actively fishing for them, make yourself an available expert on your field, creating interest in you and your business . Hopefully, if you have researched and planned your changes well, you should see a noticeable increase in your profits.
Cost cutting changes are important, but doubly so when the economy dips. These changes, even small ones, warrant time and careful consideration, but can make a big difference to your business in the long run. Remember that, though positive customer reviews are valuable, a bad experience shared, can be far more powerful and damaging. Many customers rely on product and service reviews to aid them in their decisions so ignore customer satisfaction and opinions at your own risk. Once you have given enough time for your changes to settle in, you can always continue to look for more ways to save money, but remember to do so cautiously. There are many cost cutting ideas that on the surface look useful, but have a negative impact on your business in the long run. There are many articles available on the web with useful ideas and warning advice for businesses looking to save money.