What are some signs you are living beyond your means? There are many of them as I soon will illustrate. Saving money and sticking to a monthly budget is so important for an excellent financial future. I try to stress cheap car insurance this regularly to my friends, but I still often see them living beyond their means. Do you dip into your savings in order to pay your monthly bills? If so, you're only hurting yourself and your dream of a comfortable retirement. You should be putting money into savings each month rather than taking money out of savings to pay bills. If you find yourself doing this regularly, it's best to put together a monthly budget. Savings is something you want to be constantly adding to. For example, I regularly put my wife and my commissions from work into our savings and stick to our monthly budget. In the rest of this post, I will try to give some signs you are living beyond your means.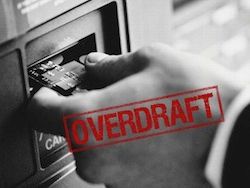 You paid an overdraft fee in the last 12 months
We're all guilty of having to pay an overdraft fee at some point in our lives, aren't we? Maybe so, but you shouldn't be doing it as an adult. Making sound financial decisions include balancing a checkbook and living within your means. If you find yourself paying overdraft fees often you need to adjust your spending habits. Try to put together a monthly budget and stick to it.

You depend on overtime pay or commissions to make ends meet each month
Don't do this, it's not a winning proposition. You should look at commissions/overtime pay as extra money you've worked hard for and this extra money should be saved. If you're using this money each month to make ends meet you'll wear yourself out. Additionally, you may find yourself unable to make ends meet for a certain month because you didn't make enough in overtime/commission pay. I strongly disapprove of this method for your financial stability.
You only pay the minimum balance due on credit cards
This is pretty dumb and I learned this the hard way early in college. I ran up some credit card bills and only paid the minimum balance each month my freshman year in school. I ended up spending all Summer paying those credit cards off and I never did it again. I carry a Chase Southwest Visa card and I pay it off in full every month. Another thing, I don't like using it. I try to keep myself busy doing other things than spending money on my credit card.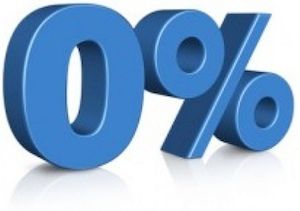 You use a zero balance promotional credit card offer to pay off another card
This is another bad idea, I've had friends that talk about doing this and I look at them like they're nuts. Believe me, I understand the concept of carrying zero interest all of the time but tricks like these will catch up with you because you will keep spending money and look for similar solutions. Eventually, you'll end up dipping into your savings to pay a large bill so you don't have to pay interest on it. Not smart.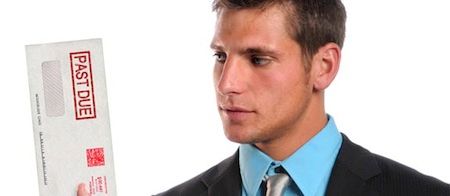 You get calls from bill collectors
You must be in trouble if you're getting calls from bill collectors. If you have a bill that's due pay it. If you keep ignoring bill collectors, they will eventually get ticked off and put a dent in your credit report, file a lawsuit against you, etc. These all aren't pleasant experiences and believe me you don't want to get caught up in something like this. Pay your bills and you'll be a happy person.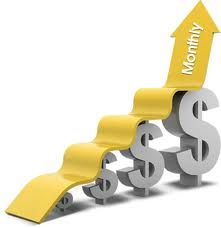 You save less than 10% of your monthly pay
Saving is essential for a dream retirement and rosy financial future. A lot of people don't save as much as they should, this is folly. If you're not saving at least 10% of your monthly income you may need to put together a monthly budget and stick to it. Try to save more than 10% regularly and you'll be even happier.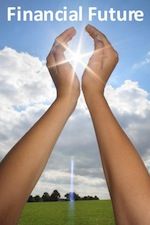 You assume your financial future will be better than the present
Why is your financial future going to be better than your present situation? What are you doing to make sure your financial future is going to be better than the present situation? Even if you're taking steps to make sure your financial future is better than your present situation you should not fall into the trap of overspending or not saving money. Every one of us goes through life events which may include unemployment, divorce, accidents, etc. You should always think in the present and stick to a budget.