How to sing your own praises at work? There are many things you can do at work to sing your praises, try to do so without bragging. Bragging can be frowned upon in the workplace just like it can be in any social setting so you have to be careful how you do it. You don't want to come across as narcissistic, self-absorbed, or obnoxious and that is exactly the way some people come off when they speak about themselves in front of others. There are some tricks to this, you can always say you're very, very good at something and make sure you let people know it – don't be bashful. Just try not to say you're better at something than others, this makes you look arrogant and everything I just said (i.e. narcissistic, self-absorbed, and obnoxious). This looks especially bad if you're comparing yourself to others in the same company. Chances are, people will know if you're really good at something just by working with you. I have worked with many very talented individuals in my career, some of whom I like and some I didn't like, and most of the time I knew what their talent level was after working with them for a short period of time.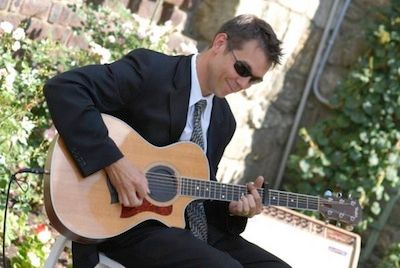 Tips for recognition
There are many ways to sing your praises at work, you should try to do so in a nonchalant tone and one that looks like you're just doing your job, people will notice quickly. Also, this makes you look great and puts you in a positive light with the people you work with everyday. Here are some tips I would recommend when singing your own praises at work:
Be Nice and recognize others first

Want to know how to get ahead without even having to sing your own praises at work. Recognize others, what they have done to help you and contribute to the company. Chances are, if you do this regularly you will develop some very strong allies and friendships at work. Also, you'll find these same colleagues will go out of their way to praise you and help you anyway they possibly can. This one works very well and you just have to remember to try to help others, that's what I like about it the best.

Be respectful

As I mentioned earlier, always be respectful towards other workers in your organization with the same job function as you. Don't try to say, "I'm better than so and so at my particular job function." It's better to say "I think I do my job extremely well, and it's reflected in the amount of projects I get done every day."

Be prepared

Keep a list of all of the important projects you have worked on for the past year. If you're in sales keep a list of all of your sales, the amount you've sold for the past year, how many new accounts you have won, year over year improvements, etc. You might want to keep a notebook for this, or better yet find a spot on your computer (desktop shortcut) where you'll make sure you can record everything. Managers can't remember everything, and they'll be impressed with your attention to detail when you have monthly, quarterly, or semi-annual reviews.

Be humble

Try to be modest, positive, and humble at the same time. If you're going to highlight certain achievements to your Superiors make sure you did the majority of the work yourself. If someone else helped you, make sure you give credit where credit is due. It can speak volumes if you show your superiors where your team helped out. Try to do this in a humble way, make suggestions on how you think certain actions can make processes run smoother, and highlight the ultimate goal which was achieved.

Be timely

Make sure you set aside an appropriate time to speak about what you have accomplished with your boss or supervisor. You'll most likely want to do this in a private, closed off setting, like behind closed doors or in a conference room. If you do this in the right way, you can sing your praises all you want. Never sing your praises in a group setting, this is completely inappropriate unless it's a company meeting where you're expected to. Also, don't try to sing your praises when everybody else is hard at work, no one wants to hear it and it serves more as a distraction to the company.

Be professional

You should sing your praises to your boss or supervisor, not your colleagues and co-workers. Be professional, listen to what your colleagues and co-workers have to say about you, you may find they have some great things to say and some constructive criticism as well. If you do sing your praises to your colleagues and co-workers (which I don't necessarily recommend) make sure you highlight the help they have given you when reaching your goals, and do it in a way so it seems like you're talking about a goal you accomplished together (as a team). Also, I would recommend the way you "come off" is far from bragging.