Technology has been the driving force in our lives, our career, our business and our society at large and it is even one of the greatest things that have happened to mankind since the industrial revolution. Embracing technology is the greatest thing that can happen to ones career and as a career person, the use of technology is important if you must witness an uplift in your business.
The technology skills needed to boost your career goes beyond knowing how to use a computer system. Having a broad knowledge of how to use the Microsoft office and Google is not a skill meant for people in the IT world alone. In the world we live in today, many jobs require knowledge of more involved technologies, though the type of technological knowledge needed may vary from one job to another. In fact, conclusion can be drawn from results that there is no job, business or careers in the world today which has not witnessed technological advancement.
Here are some factors that give full support to why you should use technology to build your career
The vital role technology plays in the business world especially in the area of Organizational management.
Customers' increasing use of technology in their profession and in their day to day lives.
The use of technology in keeping up to date with the fast changing ways of tech-know how
Organizations use technology nowadays to determine an employees' retention, boost talent management and increase their levels of engagement; self appraisal tools are often used to examine the personalities, interest and skills assisting them in reaching their aims and goals.

Technology has also been proven to offer careerists a wide range of possibilities since there is rise in the competition that takes place in the market, successful career men and women grease their success and well being through the knowledge of technology. Below are some reasons why technology is important to you if you want to succeed as a career person.
Technology provides possibilities that cannot be measured to boosting your career. Therefore as a career person, it is important that you get conversant with trending things in your industry and profession that would be needed to boost your skills.
Technology tends to provide you with the necessary tools that will enable you to get your ideas in full activation increase your credibility and also increase your communication skills.
Technology really has no boundaries, it's useful beyond it's means and we'll see so much more of it in the future in everyday life and the workplace. The use of technology tools can be useful for some career activities and some of them are listed below.

Increasing your learning
Increasing your skills in your field
Enhancing your communication skills
Taking active part in projects
Boosting your network
Fostering efficient work practices
Increasing your learning
I can't really point out one thing that you may be interested in learning that isn't already or can't be found on the web. And there are different learning aids that have been made available with the advent of technology to suit your learning style. These aids are available in the form of articles, blog posts, videos, forums posts, and even PowerPoint presentations. A typical example is YouTube or classy tools like Infusionsoft or StumbleUpon which can be used to stay linked up with others who have the same interests as yours. If you need sites to boost your learning, then there are numerous search engines on the web; Google, Wikipedia, Yahoo, Ask.com, Bing, and the next big thing when it comes to search engines; Gigablast, Blekko, and so much more.
Increasing your skills in your field
There are quite a few, if not non-existent jobs that don't use technology tools in one way or the other to assist in work. Electronic presentations are made by salespersons using templates, pricing models and value proposition models. The customer service experts have access to their customers' database, their buying practices and other technical job aids. If you are interested in boosting your business platform, then check out the technology tools for your profession.
Enhancing your communication skills
Begin improving your communication skill with different technology tools. Social media is now the order of the day and it has become the main communication means for most businesses. The use of Facebook, Twitter, LinkedIn, and Whatsapp help to boost your communication skills. It is now possible to get hooked up with virtual meetings on apps like Skype, WebEx, and Google Talk. There are also some mobile apps like Viber which allows you to make free calls and send messages. Are you hooked up with any of these tools? If No, then now is the time to start if you want to witness a boost in your career.
Taking active part in projects
In a business organization, work cannot be done by a single person, it requires a joint effort. Majority of us work with others on numerous projects as a duty that is required of us. In a case where each individual has easy access to a project plan, then updates on your activities, events, etc. are all important to effective project management. Definitely, there are many tools available for business like the office 365 or Google apps which are useful tools for your team.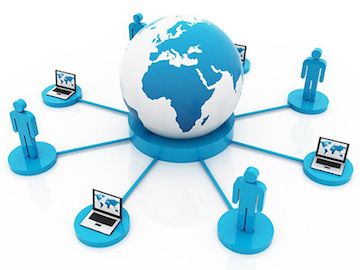 Boosting your network
Building strong business networks is important for successful careers. Selecting the best networking tools is a personal decision. For instance some people may like Twitter as it is one of the fastest growing network tools while others may prefer LinkedIn because it provides them with contacts in their profession. Others like Instagram because it can be used to share photos quickly with their followers. You may try any of these tools to boost your network and there are some tools available to make your networking job easy. Buffer provides you with links, quotes, and pictures to send Tweets or Facebook or both. Social Oomph is an automated program that can be used to release blog posts, comments and photos on social media sites.
Fostering efficient work practices
Fostering efficient work practices is very important for a successful business, and with the aid of technology and its various tools, organizations are now able to create conducive cloud atmosphere where workers can interact business issue without necessarily having to see themselves.
Technology adds great possibilities to boosting your career. It has been a great help for many businesses as these businesses use various technology tools in moving along with the trends and continuous change in the IT world, and so as a career man or woman, the use of technology is important for you if you to progress as a Career person.