The Barefoot Executive by Carrie Wilkerson was an excellent book, I really enjoyed it. I will tell you ahead of time Carrie is not going to give you step by step instructions on how to start a business or be successful in this book. What she does do is give you more of a process based approach to starting your own business. I found this to be very useful, she offers many tips throughout the book and tells us about a lot of great resources we can use. Another thing Carrie does is emphasizes us to do is to start with why. Why are you starting your own business? Why are you passionate about this? Carrie tells us not to start with someone elses dream or something you're not passionate about because you will most likely fail. I believe this wholeheartedly and I also believe if your dream is just about the money which might come later you will fail.
Starting a New Business
Starting a new business is what this book is about. Carrie goes through a number of different processes in this book, tells us how she's been successful in business as well as others. One of my favorite parts of the book is when Carrie tells us to get a pen and paper and start doing an exercise with her. She has us write down our goals, how you will get there, and the benefits you will encounter from reaching these goals. This is an excellent exercise, Carrie talks a lot about the "why" and "creating a business plan" but I think it's really more about the "how" and piecing all of these things together to make the action complete. I really enjoyed how Carrie touched on the fact it's important to have multiple revenue streams which I'm a big believer in. However, I also agree with her that you shouldn't get pulled into too many different directions as you start a business but you should concentrate on specializing what you're good at.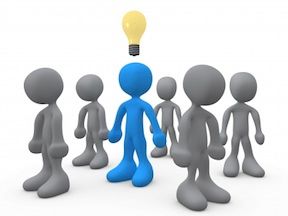 Ideas and Business
Throughout the book Carrie talks about ideas a lot. At one point, she even says she doesn't care if you steal all of her intellectual property because she knows she can always make more. What I believe she is trying to say is she knows she is unique, smart, creative, and people will always value her business ideas. What an excellent attitude to have, if that's not a winners attitude I don't know what is. She says you can always come up with new and unique ideas, don't be afraid to give away some of your ideas as well. She gives an excellent example when she talks about giving Bob Burg the idea of "Go Givers for Kids." I believe this about myself and know I have excellent ideas. I won't let the naysayers get me down and neither should you.
Wrapping it up…
This is an excellent book and I learned a lot from it. If you're thinking of starting your own business I would highly recommend this book to you. Carrie gives us so many pieces of excellent information in regards to entrepreneurship, blogging, social media, etc. I found this book very easy to read and would recommend it my friends. Also, I plan on visiting Carrie's blog in the future. Highly recommended!