With the upcoming Superbowl (The Harbowl) on February 3rd, I would like to share a story which got my blood boiling. It's the type of thing this country needs less of and the NFL should be ashamed of themselves for doing this to the average joe. Why
do these types of things happen to good people? If I wasn't such a football fan (I bleed blue, white, and grey for America's team) and hadn't been all my life I would lose interest in the sport altogether after reading a story like this. This man should have been rewarded for his creativity and his ability to predict what might happen in the future. However, he was treated like he was nothing but trash on the street. If this is the way the NFL likes to conduct business, I hope they lose a lot of battles down the road.
Jim Fox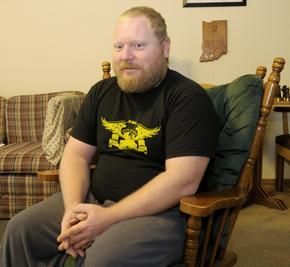 Roy Fox and his idea
Roy Fox is a man from Indiana, a die hard Indianapolis Colts fan who loves football and last year came up with the idea of trademarking the phrases "The Harbowl" and "The Harbaugh bowl." Roy spent over $1,000 in order to do this with the intention on if the two coaches ever made it to the Superbowl he could start a t-shirt business. Roy did this in 2011 before the 2012 season ever started. This is a pretty cool idea and who would have thought Roy could've been so right. It's the kind of stuff you want to say "wow" about and root for him.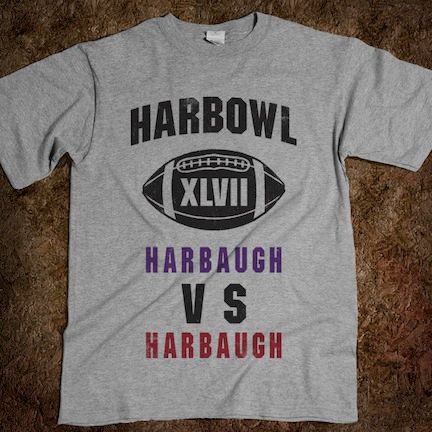 Here comes the NFL
In August of 2012, the NFL sent Roy a note they were concerned about his trademark. They said the trademarks could easily be confused with the Superbowl. The NFL also wanted to know if he was affiliated with any NFL teams or affiliated with the Harbaugh brothers in any way. The answer was no to both questions. After initial conversations with Fox, the NFL asked him to abandon his trademarks. At this point Fox didn't want to get into a long legal battle, especially with the NFL. This was something he couldn't afford. Fox asked if he could be reimbursed for his expenses with the trademarks, the answer was no. Fox then asked if he could get a autographed photo of the league commissioner Roger Goodell and some Indianapolis Colts season tickets. Again, the answer was no. In October, he sent the forms to the NFL, which were then sent to the U.S. Trademark and Patent Office.
Fox does mention if there was one area the NFL was eager to assist him with it would be to expedite the abandonment of the trademarks. The league's lawyers were very anxious to help out with that. This doesn't mean Fox can't make t-shirts with the two phrases, he still can he just can't make money off of other people using the two phrases.