Looking to make some extra money? Look no further than the internet, these websites allow anyone to pick up some extra dough. While some require you to have specialized skills many of them do not. A lot of people use these websites to create income, enough so they don't have to go out and look for a full time job. One thing I think all of them have in common is you only get out of it the amount of work you're willing to put in but isn't that the case with any occupation? Many people use these websites to pad their income from their full time jobs, working on a part time basis which is an excellent strategy. Here is a list of websites to use to make extra money:

LiveOps
LiveOps is a great concept. I don't use it because I have three barking chihuahuas and they have a zero tolerance policy for background noise. I hear it's easy to get hired full time or part time from LiveOps, and you'll basically be working as a customer service rep. LiveOps operates a virtual call center with a community of over 20,000 sales and customer service professionals. You can find out more about being an agent here.

Airbnb
Airbnb is an excellent website for making some extra cash. I'm not sure about it, but I have a feeling this was a San Fransisco or Silicon Valley startup, and a very successful one at that. Airbnb offers unique accomadations around the world at over 33,000 cities and 192 countries. How cool is that? You can list your own property or rent a property to stay at. You can find out more about Airbnb here.
Mechanical Turk
Mechanical Turk is owned by Amazon.com and it's a great website. I haven't used Mechanical Turk because I feel the time you spend on the tasks often isn't worth the reward. The premise of Mechanical Turk is it's a crowdsourcing internet marketplace that enables computer programmers to coordinate the use of human intelligence to perform tasks that computers are currently unable to do. You can find out more about Mechanical Turk here.


Amazon
Amazon is an American-based multinational electronic commerce company. Both buyers and sellers use Amazon on a regular basis to purchase and sell goods. When they started out Amazon specialized in books and they have been known to have the best selection of books on the web. I have found the prices competitive and the customer service is excellent. Amazon has recently become more than an online commerce company with the introduction of streaming video and the Kindle. I highly recommend Amazon and have found the site to be very beneficial for buying products you can use for your everyday needs.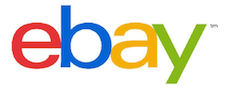 Ebay
Ebay is somewhat like an online flea market, but it's an auction site. They call themselves "the worlds online marketplace, a place for buyers and sellers to come together and trade almost anything." You can register and create an account as a buyer and a seller. Ebay bought Paypal years ago and it's their preferred method of payment for buyers and sellers. Individuals buy and sell a number of goods and services on Ebay as it's one of the top online commerce sites on the web.
Maven
I find Maven as a site for business professionals (primarily those with a lot of corporate experience or MBA's) and lawyers to consult with others on a specific area of specialty. I haven't used the site before, but I think I might because I've offered consulting services in the past to companies on an hourly fee basis. Basically what they have done is set up a network of consultants in a wide range of areas to help each other and they have a conflict resolution center as well. Individuals will charge specific fees for inquiries within their field of expertise. I find this site would be very helpful to those in the field of marketing or market research. You can find out more about Maven here.
CloudCrowd
CloudCrowd is a site where individuals can go to make a few extra bucks. CloudCrowd brings together companies that need work done and people who want to work and get paid. When a company gives ClowdCrowd a project, they break
it down into a smaller set of tasks the user completes using ClowdCrowd's Facebook application. I've never used ClowdCrowd but I've heard the tasks and surveys they offer pay anywhere from $0.01-$14.95. It is a legitimate well known site that has been featured on publications such as BusinessWeek and Entrepreneur.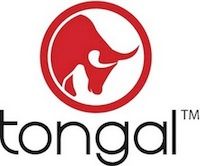 Tongal
Tongal is such a great concept I wonder why I didn't think of it myself. Think of it like this, brands come to Tongal who are needing fresh new creative content. Users can sign up for Tongal and it's completely free. You can work on a project for a brand, like putting together a video aimed at their focus audience's needs. The individuals who are going to be the best at this are the most creative agency types. The projects award excellent compensation, but there is a lot of competition and I'm sure they're doing this at a deep discount to what they would offer the creative agencies. Overall, a great concept and opportunity for brands and creative types to come together.

99Designs
A very cool site for graphic designers to use and profit from. This site brings together those needing all sorts of designs (i.e. Business Cards, Postcards, Logos, T-Shirts, Brochures, Product packaging, Web page, Mobile App, Icon/Button, Banner ad, Illustration, and Book cover). Potential clients come to the site and fill out a short form and are matched up with a number of different designers to choose from.
eLance
eLance is a great site for freelancers looking to work and for people or business who need their services. You can find just about any type of freelancer at eLance. For example, you can find rated web developers, mobile programmers, designers, writers, translators, marketing pros, etc. and pick which one you would like to work for you based on your project, their rate, and previous feedback. I've used eLance before and had great experiences with it. It's an excellent outsourcing tool. You can find out more about eLance here.

uTest
uTest is the world's largest marketplace for software testing services. Testers can earn from few hundred to few thousand dollars per month based on experience and performance. It's probably best if you have IT experience as a software engineer or in a related field. You'll end up testing a lot of different applications for bugs and fixes. Here is a little bit more about some of their testing opportunities located in the uTestblog.
oDesk
I think oDesk is very similar to eLance, except it's better for finding programmers and web developers. ODesk is a company with a global job marketplace and a series of tools targeted at businesses that intend to hire and manage remote workers. I've never used oDesk before, but I hear it's a well respected website and a great place to find a web developer. You can find out more about oDesk here.
Guru
Guru is very similar to oDesk and eLance. Guru allows individuals and companies to find freelance workers for commissioned work. You can find out more about Guru here.