Where to Invest in 2013? Now that we're in the New Year of 2013 I would like to give my thoughts on some of the different sectors and stocks I think will be profitable this year. I don't really like to give out investing advice so I will put in this disclaimer and say by investing in these stocks you could possibly suffer financial losses. Having said that, I have done a lot of research on these companies, looked at their annual results, trends, listened to some of the stockholder meetings, etc. Additionally, I have a positive record when it comes to picking winners. I've held AAPL long term since it was back in the $150 range. I've had a lot of people ask me so here are some of my picks. The last few years have been a roller coaster ride to say the least, but a fun one. So let me start out with some of my picks: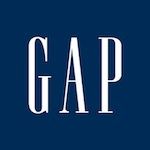 CONSUMER DISCRETIONARY
Gap (NYSE:GPS)
This stock has done very, very well in 2012 and they're doing everything like champs right now. I can remember when the stock was valued at less than $20 and investors thought of it more as a dividend play on retail. This retail giant owns Gap, Old Navy, and Banana Republic which are all well known retail clothing stores. Strong consumer demand coupled with savvy management has made this stock a very strong play.
TECHNOLOGY
Apple (NASDAQ:AAPL)
Come on, look no further than the King of technology. Apple has always been undervalued, and it still is. The only reason the stock has dropped off of it's $700+ highs is because of all of the profit taking, it has climbed considerably within the past year. Here is what Apple is right now: a leader in Technology, a cheap stock with a great P/E, and a tech growth stock which pays dividends. What more could you ask for?